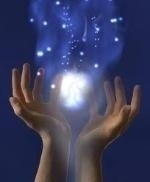 I offer training courses in Reiki

I am a qualified Reiki Master and Reiki Master Teacher and I am a tutor at Lucis College.

All courses are accredited by the FHT
Reiki 1 (Shoden) a 2 day course

Reiki 2 (Okuden) a 2 day course

and Reiki Master (Shinpidin) Level a 1 day course are available

I also offer Training in Working with Crystals and Crystal Therapy and Indian Head Massage

Small groups of two to three people take place in my treatment room in Westcott.

Larger course group numbers of 4 or more will be held at the Holistic Centre in Godalming.
Contact me for further information on Course Dates and to receive an enrollment form